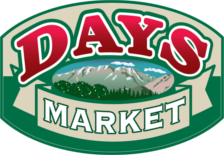 Privacy Policy Statement
Please read this privacy policy before using this website or any and all services and or technology related to the website found at (ZenApply.com) or the ZenApply hiring platform. By accessing, browsing, and using this website you acknowledge that you have read and understand this policy, as it applies for your use of this website and technology platform only – when you click on and follow a link on this website to another website, you are no longer covered by this policy. We also reserve the right to modify this privacy statement at anytime for any reason at our sole discretion.
You may notice that in the event that we use third-party advertising companies to serve ads on this website, these companies may collect information from you (not including your name, address, email address or telephone number) about your visits to this and other websites in order to provide advertisements about goods and services of interest to you.
ZenApply may use third-party site usage tracking companies to analyze use of the Website or to conduct surveys. This may include social media sites or widgets that may be on the website. In the course of serving the Website, these third parties may place or recognize a unique "cookie" on your browser. These companies may use information (not including your name, address, email address or telephone number) about your visits to the Website and other websites in order to help us understand how to serve you better. We have no access to or control over these cookies. Rest assured, once you leave our website, we do not track you.
Testimonials. Thanks for being our customer. If you aren't yet, you should be. In the event that we use or reference your company name, of course with your consent, we will display it on our website. If you wish to change or remove it please contact us below. We would love to hear from you. Childrens Personal information: the service and this website are not intended for and the site does not knowingly collect any information for children under the age of 16.
When you access this site and service, you are bound to the TERMS OF USE.
IN NO EVENT SHALL ZENAPPLY, STUDENT GENIUS, LC BE LIABLE FOR ANY DAMAGES (WHETHER CONSEQUENTIAL, DIRECT, INCIDENTAL, INDIRECT, PUNITIVE, SPECIAL OR OTHERWISE) ARISING OUT OF, OR IN ANY WAY CONNECTED WITH, A THIRD PARTY'S UNAUTHORIZED ACCESS TO YOUR INFORMATION, REGARDLESS OF WHETHER SUCH DAMAGES ARE BASED ON CONTRACT, STRICT LIABILITY, TORT OR OTHER THEORIES OF LIABILITY, AND ALSO REGARDLESS OF WHETHER ZENAPPLY WAS GIVEN ACTUAL OR CONSTRUCTIVE NOTICE THAT DAMAGES WERE POSSIBLE. Any personal information that is collected by us is provided by you strictly on a voluntary basis. You may submit your personal information by contacting us, via email. If you choose to correspond with us through email, you are giving us the right to use your email address to contact you in return. We will not sell your information.
If you have any questions regarding this policy, we can be reached via e-mail at support (at) zenapply (dot) com. You can also contact us at:
Zenapply
10 South Center Street
American Fork, UT
84003